Craft Felt
Brand Felt offers four different types of coloured felt in a wide variety of colours. Perfect for arts and crafts as well as many other applications in the taxidermy trade, display boards, store fixtures, interior design, appliqué designs, mascots and costumes, theatrical curtains and set design, drapery, instrument case linings, lamp bases, table covers, and many more uses!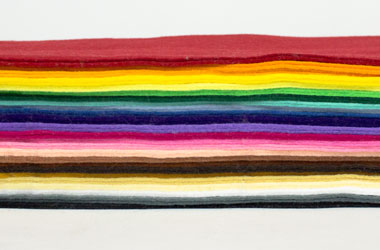 Our acrylic coloured felt is made from 100% acrylic fibres. Excellent for home crafts and decorating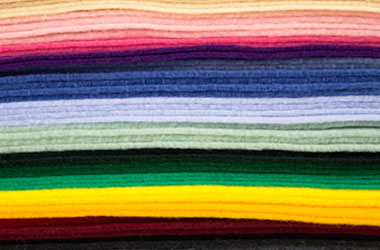 Our viscose/rayon coloured felt is made from 100% viscose/rayon fibres. Viscose is highly absorbent, soft, easy to dye, and drapes well.
Our premium coloured felt is made from 30% wool and 70% rayon/viscose fibres. Used for higher quality felt applications.
Our high quality 100% virgin wool coloured felt is environmentally friendly and is often preferred by designers and architects.